Gareth Edwards' (Rogue One) next sci-fi adventure, The Creator, is making its way to audiences later this year. Edwards' involvement as well as a cast led by John David Washington (Tenet), have understandably turned a few heads. The film is a big-budget sci-fi blockbuster chronicling a post-apocalyptic war between humans and AI, a concept that feels as if it's becoming more real by the day. After gaining plenty of positive buzz at Disney's CinemaCon presentation back in April, many have been anxiously awaiting the release of the new sci-fi epic. Here is everything we know about The Creator so far.
Editor's Note: This piece was last updated on September 19.
The Creator
Release Date

September 29, 2023

Director

Gareth Edwards

Cast

Ralph Ineson, Allison Janney, Gemma Chan, John David Washington, Ken Watanabe

Rating

PG-13

Main Genre

Adventure

Genres

Action, Adventure, Drama, Sci-Fi
What Is the Release Date for The Creator?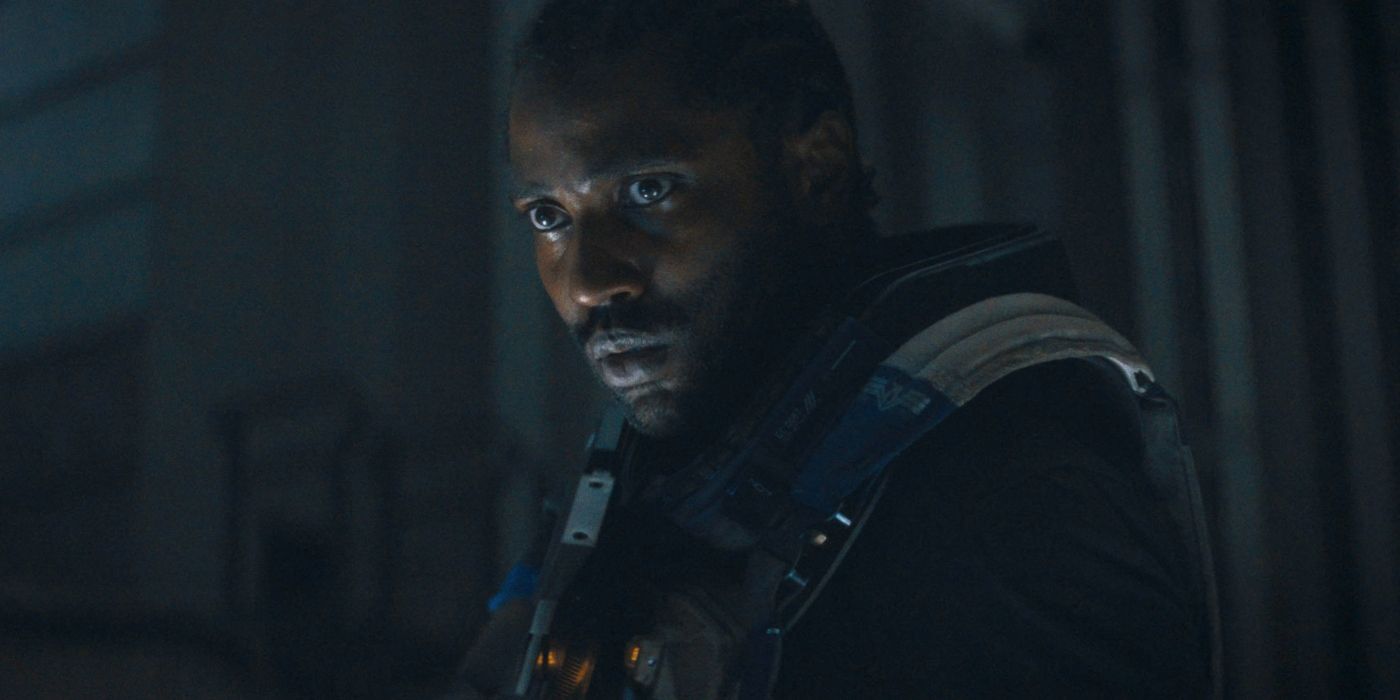 The Creator is set to open on September 29, 2023. On this date, the film will be competing against Saw X, the tenth installment in Lionsgate's popular horror franchise, and Paramount's animated sequel PAW Patrol: The Mighty Movie. The film was initially scheduled to release on October 6, 2023.
Edwards expressed his gratitude for the film's release date, claiming that the film was coming out at the perfect time.
"We got lucky [with our release date]. I tried to avoid putting a date. I didn't want to write a date for the movie because even [Stanley] Kubrick gets it wrong. At some point, you have to pick a date, so I did some math and I picked 2070. Now, I feel like an idiot because I should have gone for 2023, with everything that's unfolded in the last few months, or year. It's scarily weird. When we first pitched the movie to the studio, this idea of war with AI, everyone wants to know the backstory. They're like, 'Hang on, why would we be at war with AI?' We were like, 'It's been banned because it went wrong.' 'But why would you ban AI? It's gonna be great.' There were all these ideas that you have to set up that, that maybe humanity would reject this thing and not be that cool about it. And the way it's played out, the set-up of our movie, is pretty much the last few months."
The film will have its world premiere at this year's Fantastic Fest in Austin, Texas on Tuesday, September 26.
Related: This Divisive 'Rogue One' Scene Was Allegedly Directed by Dave Filoni
Will The Creator Be in Theaters or on Streaming?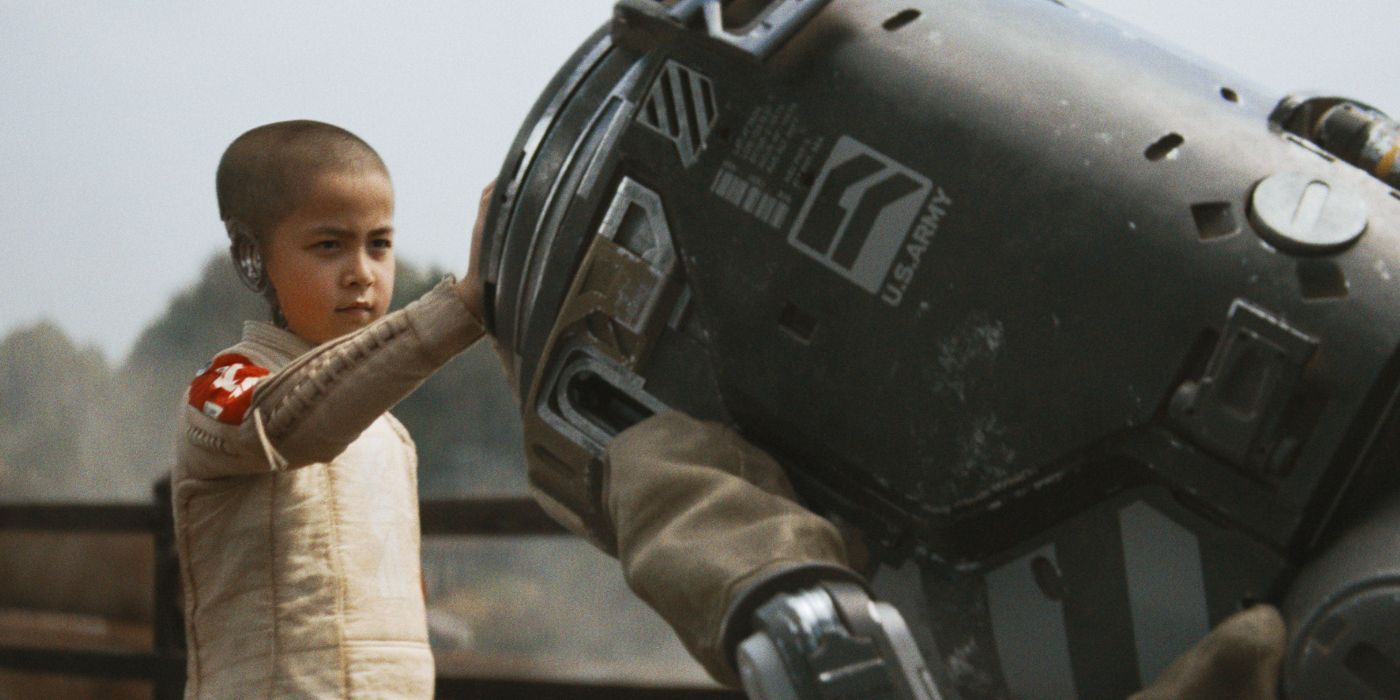 As of right now, The Creator will premiere exclusively in movie theaters in late September. However, since the film is being distributed by 20th Century Studios, which is owned by Disney, the film will likely end up available to stream on Hulu, in December or early January. It was announced that the streaming service would be merged with Disney+ in a single app by the end of the year, so The Creator could serve as a launch title on the new app.
The Creator is not only coming to movie theaters but is also getting an IMAX release. This is great news for anyone even slightly versed with the work of Gareth Edwards, given his attention to vast sci-fi landscapes and gorgeous visuals, which lend themselves to a film fit for IMAX.
Is There a Trailer for The Creator?
20th Century Studios' released the first official teaser trailer for The Creator on their YouTube channel on May 17, 2023. Set to Aerosmith's "Dream On," the trailer is filled with action, biblical references, and plenty of robots, as John David Washington's Joshua seeks to protect a young android girl from those who seek to destroy her.
While many have lauded the trailer's use of the Aerosmith classic, Edwards revealed that it wasn't his idea to include the song, in an interview with Collider's Perri Nemiroff he revealed:
Well, I can't take credit for it. It was Disney, so the whole Disney marketing machine. It was probably an editor, obviously. I don't know their name. This stuff gets presented to you when it's close to being ready, and you see a few different posters, you see some of the trailers and as a group decision, we hone in on something, and then you're allowed to change a couple of shots if it bothers you. They're very inclusive. I was worried it was the wrong choice. I just got paranoid about it.
Aerosmith. I love Aerosmith. I love that song, "Dream On." But I was just kind of paranoid that somehow — because it's not in the movie. And then I was completely wrong because everyone seemed to have a good reaction. And Steve Tyler owes me a Lamborghini now.
The second trailer for The Creator was released online on July 17, 2023. The latest look at the film gives us a further look at the plot of The Creator with Joshua being tasked to retrieve the robot's super-weapon, who happens to look like a precocious young girl.
A pair of 30-second spots were released by 20th Century Studios in August 2023, further delving into the rift between humans and AI in the film.
A behind-the-scenes featurette was also released shortly after, detailing Gareth Edwards' filmmaking process as well as clips of several of the films stars including Washington.
The final trailer for The Creator was released by 20th Century Studios on September 13, 2023, giving us our last good look at the film before it premieres at this year's Fantastic Fest.
Another featurette, titled "Meet the Creator" narrated by Edwards, was released on 20th Century Studios' YouTube channel on September 19, 2023.
What Is The Creator About?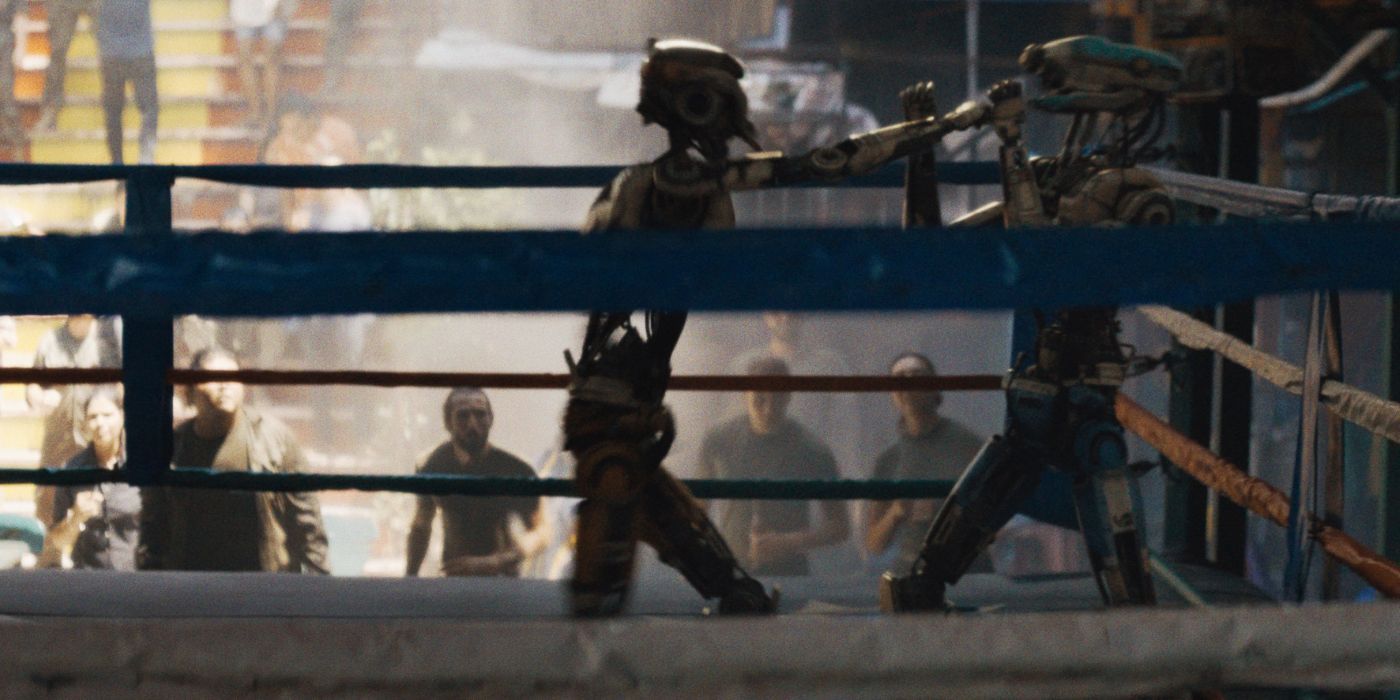 Originally reported to be titled True Love, the title was later changed to The Creator. While speaking to Nemiroff, Edwards revealed that True Love was just a placeholder title, explaining:
"I mean, you have a working title when you make a film, and the most important day is the first day you're going to announce it to the world, stick it on a poster, any of that stuff. You just got to decide before then, like, is that the title? The whole time I was making this, my feeling was when you watch the movie, people who have seen it go, I see why you wanted to call it True Love, right? But ahead of going to see it, if you just go to some random person in the street and go, do you want to see a film called True Love? They're like, "I'm not really into rom coms." You go, "It's not that!" I didn't want to spend my life having everyone come up to me going, "Oh my God, I just, I just saw True Love or whatever it was, and I didn't realize it was like that kind of movie."
The Creator is set in a post-apocalyptic world and features a place where both humans and AI inhabit the planet.
The official synopsis for the film via 20th Century Studios reads:
Amidst a future war between the human race and the forces of artificial intelligence, Joshua (Washington), a hardened ex-special forces agent grieving the disappearance of his wife (Chan), is recruited to hunt down and kill the Creator, the elusive architect of advanced AI who has developed a mysterious weapon with the power to end the war… and mankind itself. Joshua and his team of elite operatives journey across enemy lines, into the dark heart of AI-occupied territory… only to discover the world-ending weapon he's been instructed to destroy is an AI in the form of a young child.
Also while talking to Nemiroff, Edwards talked about how the film explores concerns about AI, with the world within the film being divided into whether people embrace AI or fear it.
"Basically the movie was always like, the world is divided in two. Half the world has banned AI. They hate it. It's wrong. It caused some real big problems. And the other half of the movie's embraced it, carried on developing it to the point where it's now human-like. So it's kind of an east-versus-west situation at the start. And at the very beginning, it was like, "But why would you ban it?" Genuinely every single reaction to the screenplay was, "Why would anyone ban AI? It's this amazing thing." And so then I had to kind of invent a scenario where you might reject it, right? And weirdly now, the way things are going, it's like the default setting is ban it, and it's a strange reaction that we've all had to this technology. It's like this freaky mirror that, "Hang on. How can this …" There's no one home but yet it seems so real."
Edwards also talked about how he ultimately decided on the film's setting and time period.
"I've made a mistake because I should have picked 2024, but I picked 2070 because I didn't want to make the mistake Kubrick made of 2001 not being true. So I was like, I'm gonna pick something way downstream, and now it's like, "Oh god, it's probably next year."

There's certain things if you said like, "Okay, predict out of all these things — jet packs, going to the moon, whatever — what are the things that you think science fiction is gonna achieve in your lifetime?" I didn't really have AI as a definite. I thought we might land on Mars again maybe before I died."
Who Stars in The Creator?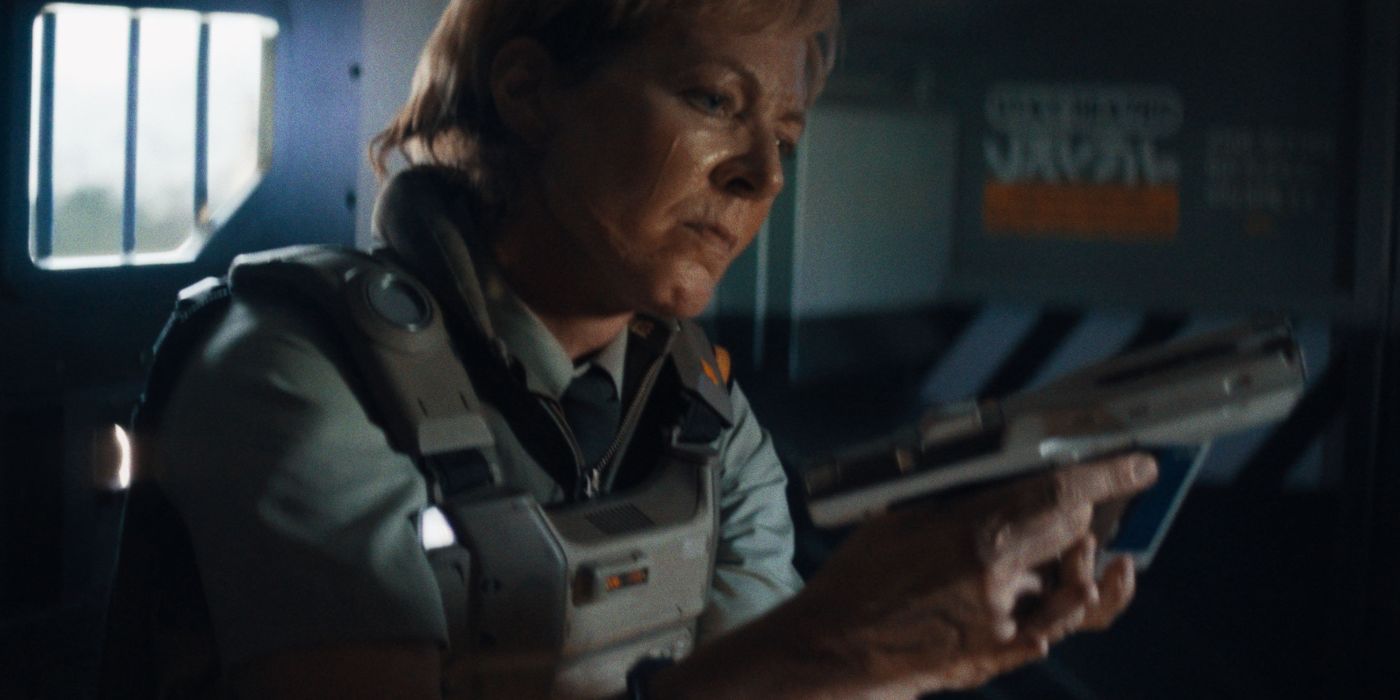 Of course, the film cannot simply rely on the pulling power of Gareth Edwards's involvement. However, his announcement as being in charge of the project back in 2020 has played a part in securing the incredible plethora of talent that has indeed been cast in this film. Back in May 2021, it was announced that John David Washington would play the lead role in the film, which was later revealed as Joshua. It was also announced that Danny McBride (The Righteous Gemstones) and Benedict Wong (Doctor Strange in the Multiverse of Madness) would also be starring in the film, but the two actors eventually dropped out of the project, with Sturgill Simpson (Killers of the Flower Moon) and Ken Watanabe (Godzilla) taking over the roles with their characters having since been revealed to be named Drew and Harun. The rest of the cast of The Creator includes Academy Award winner Allison Janney (I, Tonya) as Howell, newcomer Madeleine Yuna Voyles as Alfie, Gemma Chan (Eternals) as Maya, Amar Chadha-Patel (Willow) as Omni, Sek-on, and Sergeant Bui, Marc Menchaca (Ozark) as McBride, Robbie Tann (Mare of Easttown) as Shipley, Ralph Ineson (The Witch) as General Andrews, Michael Esper (The Outsider) as Captain Cotton, Veronica Ngo (The Old Guard) as Kami, Ian Verdun (Siren) as Daniels, Daniel Ray Rodriguez (Poker Face) as Hardwick, Rad Pereira (Betty) as Lambert, Syd Skidmore (Me Time) as Bradbury, Karen Aldridge (Fargo) as Dr. Thankey, Teerawat Mulvilai (Thirteen Lives) as Boonme, and Leanna Chea (Asterix & Obelix: The Middle Kingdom) as Commander Daw.
Related: 10 Best Revolutionary Sci-Fi Epics That Changed the Genre
Who Is Behind The Creator?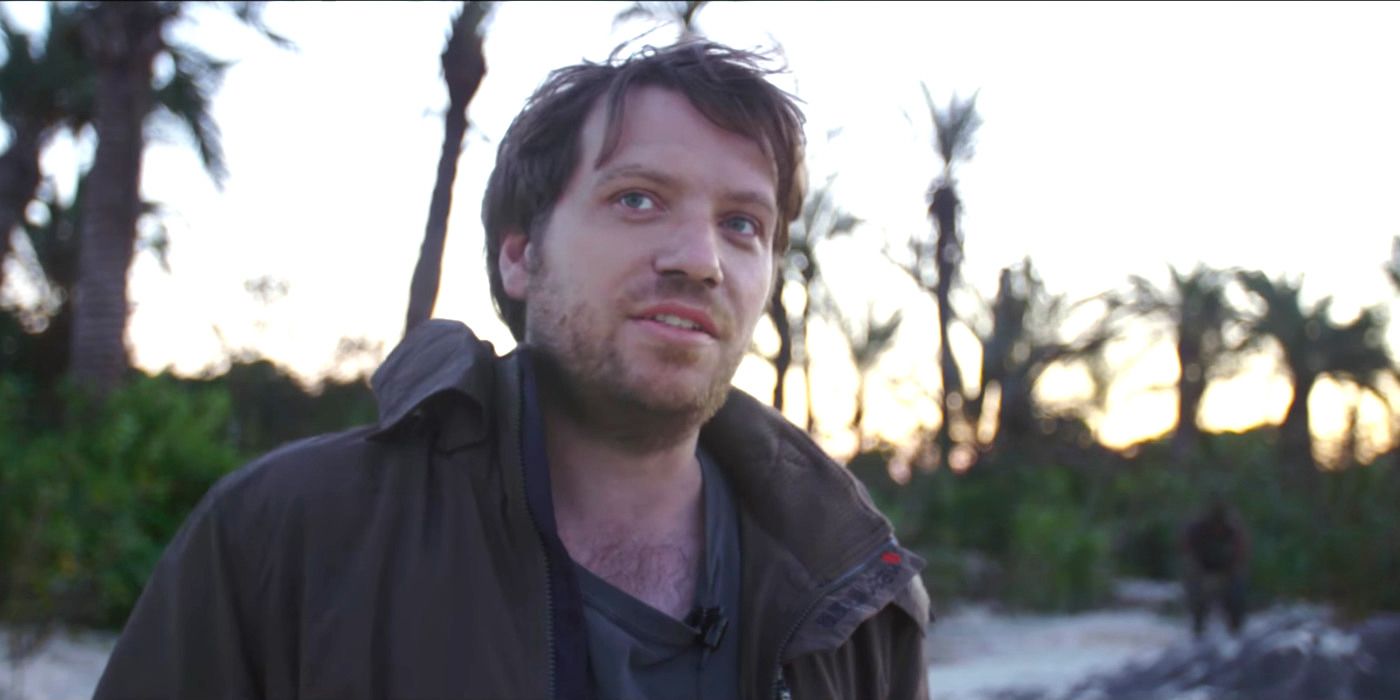 It isn't just the cast that is pivotal to a film's success, and Gareth Edwards can't do it on his own. Luckily there is a great crew assembled for The Creator, including the likes of Academy Award winner Greig Fraser (Dune) and Oren Soffer (Fixation), who will be applying their fantastic experience as cinematographers to what is setting up to be a true visual treat. Fraser previously worked with Edwards on Rogue One. The story comes from Edwards, who then co-wrote the script alongside Academy Award nominee Chris Weitz (Rogue One). Academy Award winner Hans Zimmer (Dune) is composing the score for the film. Serving as editors on the film are Academy Award nominee Hank Corwin (Don't Look Up), Academy Award winner Joe Walker (Dune), and Scott Morris (Armageddon Time). Edwards also produced the film alongside Kiri Hart (Star Wars: Rebels), Jim Spencer (Monsters), and Academy Award nominee Arnon Milchan (The Revenant). Serving as executive producers on the film are New Regency's Yariv Milchan, Michael Schaefer, and Natalie Lehmann (The Northman) as well as Entertainment One's Nick Meyer and Zev Foreman (Dungeons & Dragons: Honor Among Thieves).
When and Where Did The Creator Film?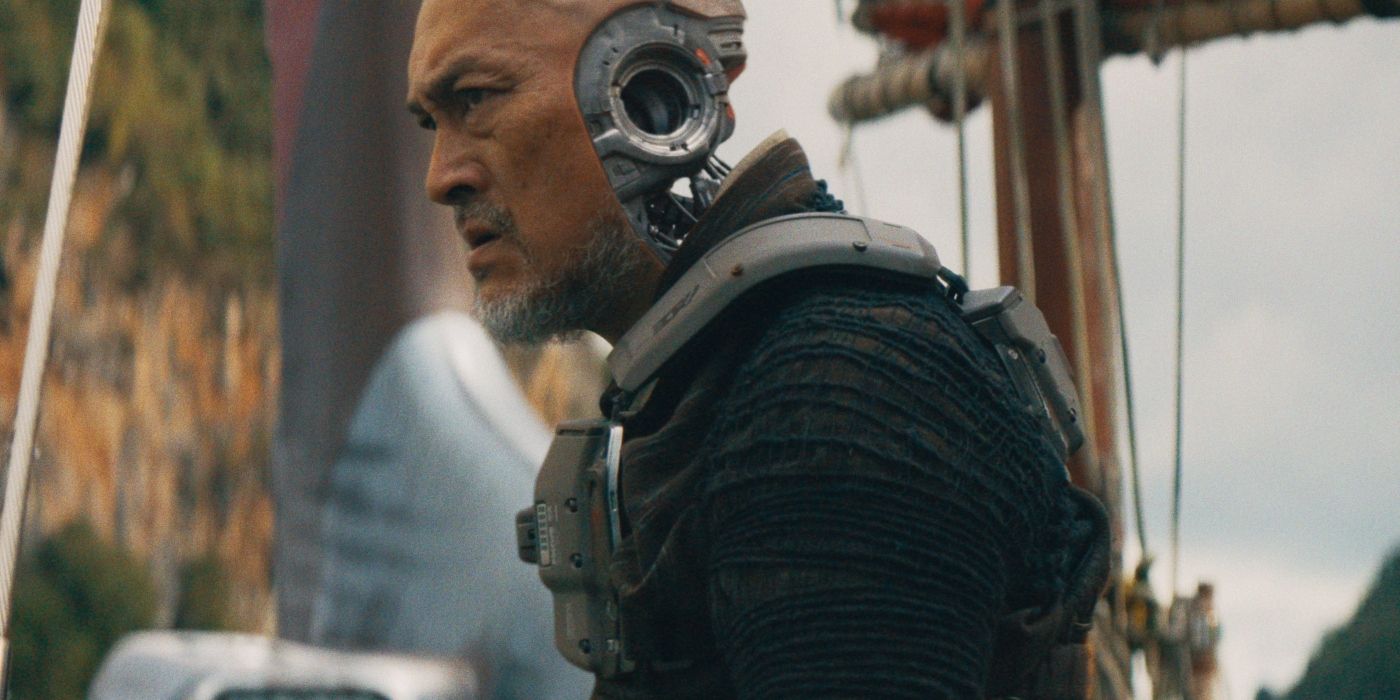 Filming for The Creator began in January 2022.
Oren Soffer shared a post on Instagram announcing that filming had wrapped on May 30, 2022.
Other Gareth Edwards Films You Can Stream Right Now
While Gareth Edwards' filmography is still relatively small compared to some of his peers, he still boosts a solid body of work. He is great at directing action but also emotion. That blend of heart, humor, and spectacle sounds out. We can only hope that The Creator continues that trend. Here are three Gareth Edwards films you can watch right now.
Godzilla (2014) – Ford Brody (Aaron Taylor-Johnson), a Navy bomb expert, has just reunited with his family in San Francisco when he is forced to go to Japan to help his estranged father, Joe (Bryan Cranston). Soon, both men are swept up in an escalating crisis when Godzilla, King of the Monsters, arises from the sea to combat malevolent adversaries that threaten the survival of humanity. The creatures leave colossal destruction in their wake as they make their way toward their final battleground: San Francisco.
This retelling of the Godzilla legend is unique because of its slow build. Edwards takes a similar approach that Steven Spielberg did when crafting Jaws. The tension gets higher and higher as you wait for the monster to appear. Godzilla is not as action-heavy as its sequels, but it might be the better for it. The film is still a fantastic watch.
Rent/Purchase on Prime Video
Monsters (2010) – NASA discovered a few years ago the real possibility of alien life, and consequently, a probe was set up and launched in order to collect samples. After crashing during the re-entry over Central America, new life forms began to appear and spread rapidly. Half of Mexico is quarantined as an infected zone. In this context, we follow the story of a US journalist escorting his boss's daughter through this area to the United States.
Monsters asks us to look within ourselves and question how we'd react when faced with such a terrifying situation. It's a tightly made movie that focuses on what the world would look like when faced with an extraterrestrial threat.
Watch on Peacock
Rogue One: A Star Wars Story (2016) – Set just before the events of Star Wars: A New Hope, Rogue One: A Star Wars Story follows a new ragtag group of rebels as they rush to stop the Empire from creating a weapon of mass destruction.
The film is based around stealing the Death Star plans, and that makes it a great backdrop. It's set during an era fans are familiar with, but Rogue One manages to tell a great tale of the 'others.' Before Luke gave the resistance new hope, this group of fighters made it possible. It's a dirty, grounded fight that was a breath of fresh air. Edwards was able to make Star Wars feel fresh and exciting while still remembering where the franchise started.
Watch on Disney+

#Creator #Release #Date #Cast #Plot