Editor's note: The below contains spoilers for Episode 5 of Ahsoka.
The Big Picture
Hayden Christensen's return as Anakin Skywalker in Episode 5 of Ahsoka was a special moment, allowing fans to see the Chosen One teach Ahsoka a final lesson.
The frustration towards Christensen during the release of the prequel movies was unfair, and it's time for fans to show appreciation for his great work.
Christensen's portrayal of both Anakin and Darth Vader in Ahsoka offers a nuanced look at the character, bridging the gap between the two iterations and elevating the complexity of his character.
It was great to see the return of Anakin Skywalker to Star Wars as played by Hayden Christensen. The Chosen One appears briefly at the end of Ahsoka Episode 4, "Fallen Jedi," and teaches his apprentice Ahsoka Tano (Rosario Dawson) one final lesson in Episode 5, "The Shadow Warrior," while taking her through some key moments of her journey both before and after she left the Jedi Order. It's an important moment for her, as she comes to terms with the fact that her master wasn't perfect and did some of the worst things anyone has ever seen, but that doesn't mean she is like him. The whole episode is highly emotional, and having Christensen back as Anakin made it even more special.
But it wasn't always like this. Anyone who was around when Attack of the Clones and Revenge of the Sith came out in the 2000s must remember that everyone was anxious to see Anakin Skywalker's transition into Darth Vader (James Earl Jones) and that these movies couldn't ever match the sky-high expectations the fans held, and this led to a lot of frustration. Said frustration was channeled toward the people who worked on those movies, and Hayden Christensen himself had to endure a large bulk of it despite his great work. Now that we finally have him back, it's time to show some appreciation.
RELATED: Why Did Anakin Appear to Ahsoka Instead of Anyone Else?
'The Clone Wars'-Era Anakin in Live-Action Was a Dream Realized for Fans
For a long time, Star Wars fans dreamed of seeing the events of the animated series The Clone Wars in live-action. That has always proved a challenge, though, because, out of the main trio of characters, two of them came from the Prequel Trilogy and the third was completely new to the franchise. As great as they are in the movies (played by Hayden Christensen and Ewan McGregor, respectively), Anakin and Obi-Wan have different portrayals in The Clone Wars by Matt Lanter and James Arnold Taylor. Ahsoka, a teenager, was voiced by Ashley Eckstein.
For Christensen, that was surely a challenge, because the Anakin he played was written with a different intent than the one in The Clone Wars. The purpose of the Prequels is to show us how Anakin, a good person, falls into the Dark Side despite having the best intentions. The Clone Wars did have some dark moments with him, but was more intent on showing why he's the Chosen One and how good he is despite everything he does later. The Anakin Christensen played wasn't generally as good-spirited as Matt Lanter's, while Lanter's was never as angsty and broody as Hayden's — which is normal for two different actors playing the same character.
In Ahsoka, the Clone Wars flashbacks are something only Dave Filoni could have come up with, and he is the person to best understand Anakin as a character since George Lucas himself, so he and Christensen working together is the best possible scenario. Christensen's take on Clone Wars Anakin still isn't the same as Lanter's, but it also doesn't have to be. It also isn't the same as his own take on Anakin in the Prequels. What Christensen does instead is bridge the gap between these two iterations in a seamless way, being as cool as Clone Wars Anakin and as complicated as Prequels Anakin. Neither of these versions is easy to work with, and we couldn't get this from any other actor.
Hayden Christensen Offers a Nuanced Look at Anakin Skywalker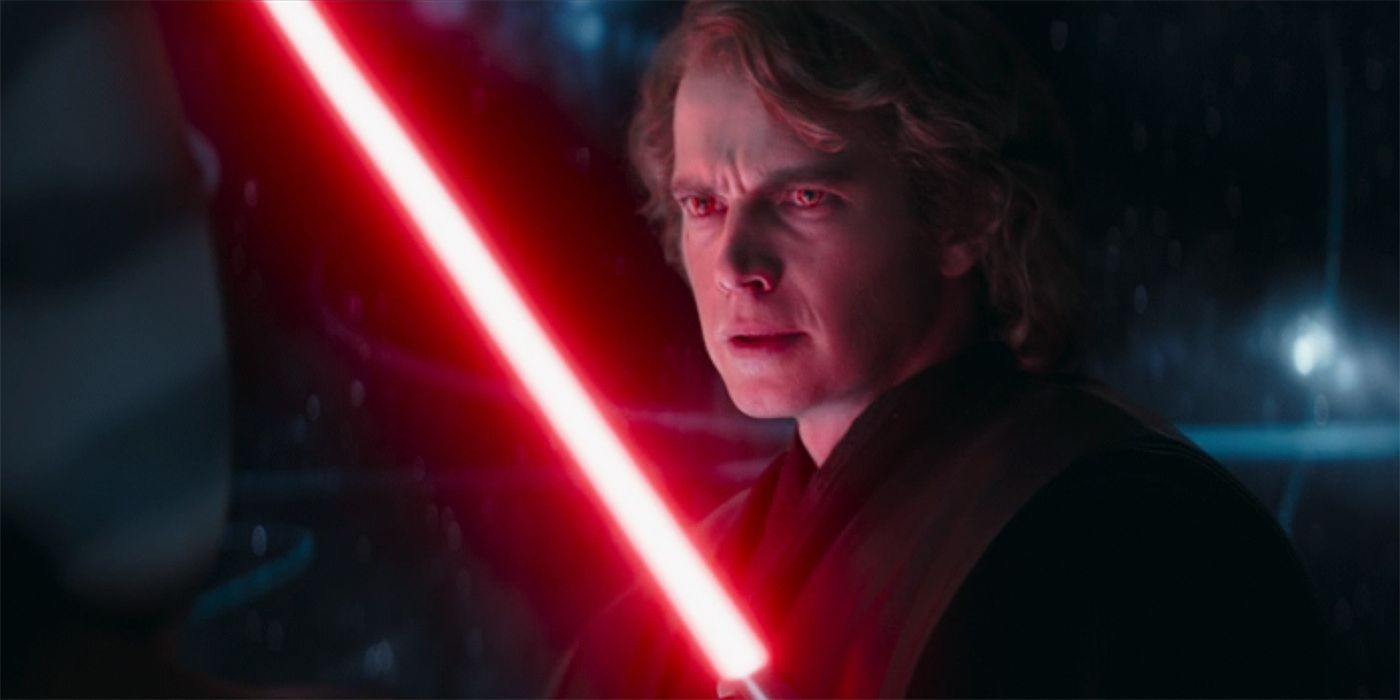 Crafting a complete portrayal of Anakin Skywalker isn't possible without contemplating his evil persona, Darth Vader. For a long time, people have debated whether Anakin and Vader could even be seen as the same person because they seem so different — Anakin is the greatest Jedi ever, as Dave Filoni puts it himself, while Vader is one of the most despicable villains in pop culture. So if incorporating The Clone Wars Anakin wasn't enough, Hayden Christensen also showed us how Anakin and Vader really are the same person after all. He has played both before, but never like this. In Obi-Wan Kenobi, Christensen plays Vader with a dark and vicious take, the kind that makes us doubt how he could ever have been Anakin Skywalker before, but in the Prequels, it is different.
After Anakin falls to the Dark Side and is renamed Darth Vader by Darth Sidious (Ian McDiarmid), it seems like the key hasn't fully switched yet, even after the Order 66 sequence in the Jedi Temple, so what we get is more like an angsty Anakin than a fully-fallen Vader. While this could be attributed to a transitional period for the character, it's also a little due to George Lucas' poor directing in that movie. He is an innovator unlike any other, a great filmmaker, and a terrific creative artist, but, with all due respect, the Prequels aren't really among his best works as a director, and it shows in the performances. Even so, Christensen's Anakin was already a good character in its own right, but in Ahsoka he makes it even better by coupling it with a powerful performance as Darth Vader, too. Playing Vader without the armor is difficult because of how people usually associate the Sith Lord with it, so seeing Christensen's face in a character makes people think of Anakin first.
That's not the case in Ahsoka. Here, we can see how even his posture and facial expressions change between seeing his padawan again for the first time, the Clone War flashbacks, and finally lashing out at Ahsoka with changed eyes and a red lightsaber. These are tools that make it easier for us to grasp that that's actually Vader, but Hayden Christensen's performance is what elevates the character by making us believe that's still the same person Ahsoka was talking to during the flashbacks — because it is. We never had such a nuanced performance in Star Wars before, in which Anakin shows all the complexity of his character that the Prequels couldn't. He's the good-hearted Jedi Knight, the short-tempered master, and an evil villain all in one person, who fell under the circumstances and blew up fully evil. If only we'd gotten the chance to really feel that on-screen before, right?
Hayden Christensen Has Always Deserved Better From Star Wars Fans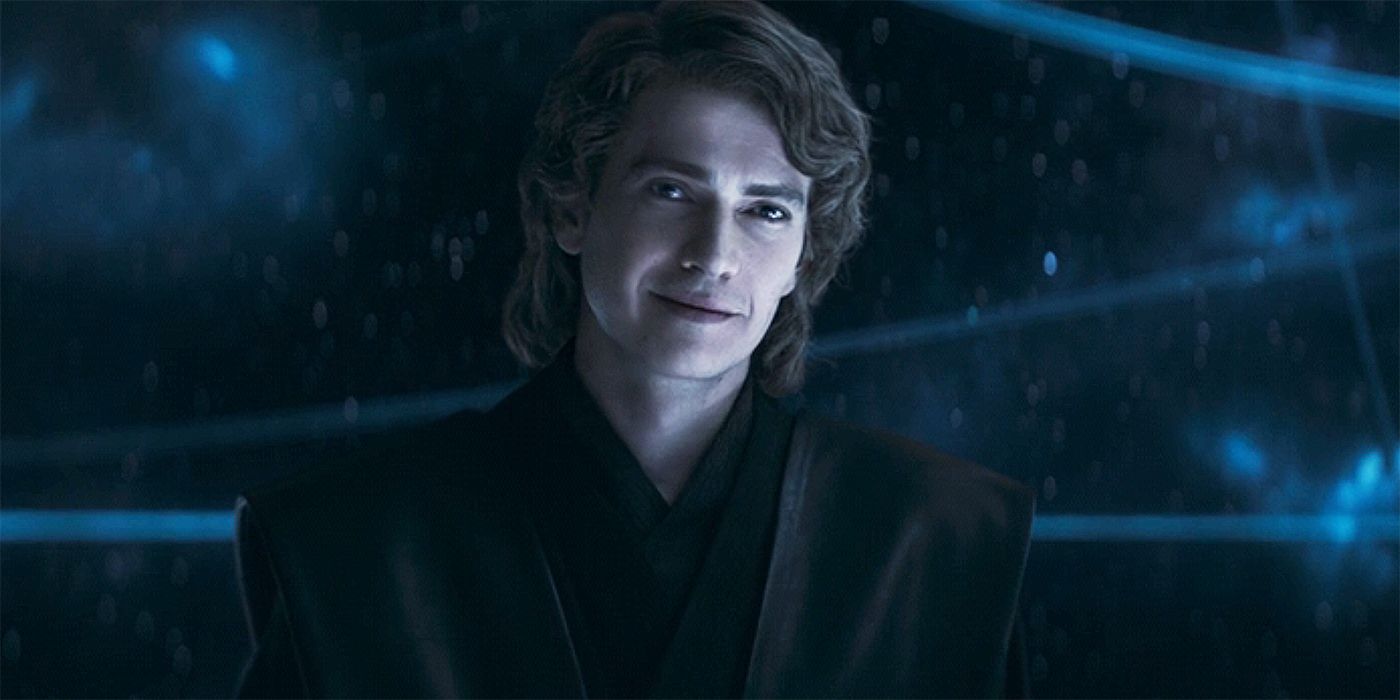 It shouldn't come as a surprise to anyone to realize this, but Hayden Christensen is a great actor, and always has been. For anyone that doubts, just check out the incredible Shattered Glass, one of the best journalism movies ever made — and that owes a lot of its impact to Christensen's work. But we never got to see much of his work past Star Wars because of the repercussions the Prequels had to face at the time they came out. That was certainly one of the lowest points to which some self-proclaimed fans have ever gone — and, unfortunately, that wasn't the last time, too.
Whole careers were derailed because of the abhorrent behavior of the loudest (but surely not the biggest) part of the Star Wars fandom. When The Phantom Menace came out, people couldn't understand that children were also part of the targeted audience (if not the majority) and hated so much on Jake Lloyd (who plays young Anakin) and Ahmed Best (Jar-Jar Binks) that the first never went back to acting and the second sunk into depression. Luckily, Best was able to make his comeback in The Mandalorian and get the love he deserved from the community, but Lloyd retired from acting because of all the bullying and harassment he had to face as a young boy and still struggles with mental illness because of it.
It was the same with Hayden Christensen. After Revenge of the Sith, his career eventually ground to a halt before he came back to Star Wars in Obi-Wan Kenobi. This is the kind of thing no one should have to go through for just doing their job, it doesn't matter how many people didn't like it. Even if his performance was bad (which it wasn't), it still wouldn't justify that level of treatment, so all fans owe him an apology before getting to appreciate and enjoy the great work he has done since his return to the franchise. Some of us grew up with him as the protagonist of Star Wars, and he'll never stop being that. Through shows like Obi-Wan Kenobi and Ahsoka, though, it's good to have him back.
#Hayden #Christensen #Delivers #Star #Wars #Performance #Ahsoka